Association of Social Anthropologists of the UK 2023 Conference
Dates: 11 > 14 April 2023
Venue: SOAS, University of London
Link: www.theasa.org
Tradition is the New Normal: Food and Farming Revivalism as Response to Crises
Abstract
This panel speaks to the theme of an "Unwell World?" by exploring how subjects react to crises through a "revival" of ostensibly traditional foods and farming systems. Panellists are invited to reflect on how these revivalist practices respond to and are occasioned by different crises (ecological, democratic, economic, epidemiological).
Anthropologists studying crises have noted that crisis designates an inflection point at which subjects must choose between alternative futures (Barrios 2017; Roitman 2014). The imagined past - that revivalists (re)create through cultivation, crop-care, food preparation and eating - shapes the imagination of possible futures (Angé & Berliner 2020). Reconstructing the past through farming systems might highlight links between the asymmetrical burdens imposed by global industrial-agriculture and the diminishing health conditions of populations increasingly dependent upon hyper-processed foods (Gálvez 2018; Campbell 2009). More locally, connecting with an imagined past through food and farming may enable subjects to contest entrenched class, gender, and racial hierarchies (Suremain & Matta 2013).
While adopting "heritage" food practices (Littaye 2016; Weiss 2016; Ives 2017) might enable futures in which populations are less exposed to environmental and health hazards, it is worth considering what other futures revivalism forecloses. What challenges to industrial-agriculture and globalised capitalism are rendered mute by turning to "tradition" as a political fix? What solidarities are made unimaginable by local revivalisms? What pasts are taken as a reference, and how are they recomposed today? What arbitrations are deployed in the elaboration of what are ultimately new practices reborn from a nostalgic past?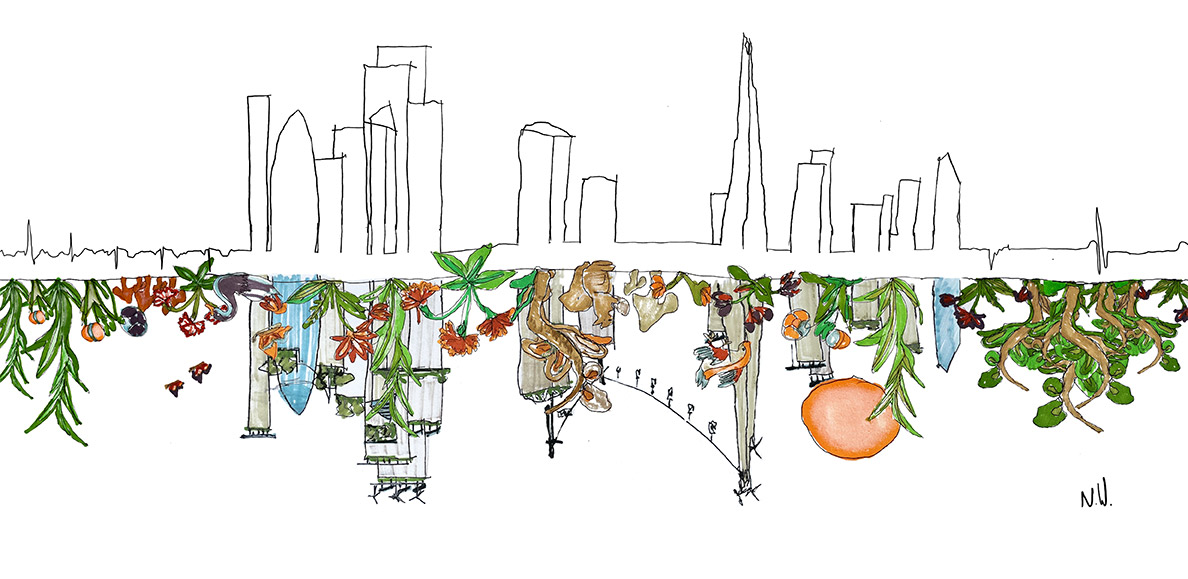 Convenors
Owen McNamara - Université libre de Bruxelles
Morgan Jenatton - École des hautes études en sciences sociales
Discussants
Jakob Klein - SOAS
Daniel Knight - University of St. Andrews
Participants
Branwyn Poleykett - UVA
Antin Melanie - Université de Paris
Inna Yaneva-Toraman - Heriot Watt University
Paolina Lu - New York University
Eugénie Clément - EHESS
Jennifer Meta Robinson - Indiana University
Anna Heitger - Humboldt University Berlin
Monica Stroe - National University of Political Studies and Public Administration Bucharest
Conference Proposal
The 2023 ASA conference 'An Unwell World? Anthropology in a Speculative Mode' focuses on the world we live in today. Three years into a pandemic, faced with dramatic climate events, new international conflict, profound social inequality, spiralling energy costs, and what has been dubbed a global crisis in mental health, the world appears to be fundamentally unwell. As critical scholars of the social and cultural, anthropologists often adopt a diagnostic and descriptive mode of analysis, identifying problems and tracing their sources and effects. But what possibilities for healing—alternative pathways to repair, restoration, redistribution, resolution—might lie dormant in our analyses? What space can we allow for anthropology as a source of future solutions—visions of wellness, whatever the domain and however defined—in addition to critique?